Learn how an Introverted Coach Sold Out Her Group Coaching Program
Want to learn how to sell out your group coaching program? You're in the right place, I help coaches do this all the time!
I'm Michelle Terpstra, Master Sales Coach and Offer Creation Expert. I work with impact-driven, coaches, consultants, and service providers to bold and confidently turn leads into premium-level clients. This can happen in my signature program Sales Success Lab™ or in private one-on-one VIP Days. Or sometimes I go into 7- and 8-figure entrepreneurs and build the sales systems and give training to their sales team.
The goal is to always the same: master the sales conversations and sales system it takes to enroll dream clients.
This matters because I know the more my clients can sell out their services, courses, and programs, the bigger impact they can have in the world through their work. It's a ripple effect.
I'm so lucky to work with a lot of heart-centered coaches:
business coaches
health, fitness and wellness coaches
life coaches
career coaches
executive coaches
Many of these coaches are taking their 1:1 in-person services and transforming the offer for the online space, like a group coaching program, course or membership. If this is you, keep reading! I'll tell you how I helped an introverted coach sell out her group coaching program.
*My blog may contain affiliate links for recommended tools and products, where I could earn a small commission if you purchase.
Check out my full list of recommended tools here.
Thanks in advance
Case Study: AliceAnne Loftus of Leading Lady Coaching
When I first met AliceAnne Loftus had an audience. A really big one! She'd been doing the work to grow a 7,000-member Facebook Group, she had tons of lead generation content, a podcast, and, at the time, was working on her first book! (It's published now: Take the Lead, grab your copy!)


But she wanted to find an easier and less time-intensive way to take her leads from hello to closed. She had no problem talking to her prospects on Discovery Calls, but the overall sales process was taking up too much time.


"It was such a painful process to sell my masterclass," she told me. Just like most impact-driven coaches I work with, they just want to change lives and businesses and spend less time making sales!


Here's the thing: AliceAnne was building on a SECOND BUSINESS. As an educator in Maryland, she saw a need for quality early childhood education programs and opened a preschool: Bright Beginning Children's Learning Center.
It's been wildly successful and she just announced she's opening her third school!


While running her preschools, she noticed something:
Frazzled, hurried, and anxious moms dropping their children off at school. Which of course affects the kids.
She wanted to do more to help moms deal with the professional pressures of running a business and a household. She knew she could have an even bigger impact in the world and help women and children simultaneously.


At the same time, other entrepreneurs wanted to get her advice and pick her brain about her business journey.


After getting her coaching certification, her second business was created: Leading Lady Coaching.


Her masterclass is a six-month program that helps women create a more effective and BALANCED leadership presence without feeling overwhelmed, strained and reactionary.



How to Sell Our Your Group Coaching Program
And this is where I came in as her Sales Coach to help her activate and monetize her audience:
We were able to create a selling system that brought in leads for her pipeline on autopilot by creating a marketing funnel that worked for her business. (The Youtube Video above has more details about the email course we created)
"People were booking those discovery calls with me faster. I even had two people sign up without the discovery call!" she told me.

"I was sitting on the couch with my family watching a movie and hear the 'cha-ching' payment sound on my phone app. I pick up the phone wondering what just happened? Like: What? What? She paid in full? Whaaaat?"
This is literally the online entrepreneur's dream experience right here.
It became so easy for AliceAnne to enroll paying clients in her masterclass, she wondered if she was doing something wrong.
She sold out her masterclass in 5 days. #ringthebell
So she began enrolling for the next one in 5 months. Collecting pays-in-full on the spot.
(Again, online entrepreneur's dream scenario)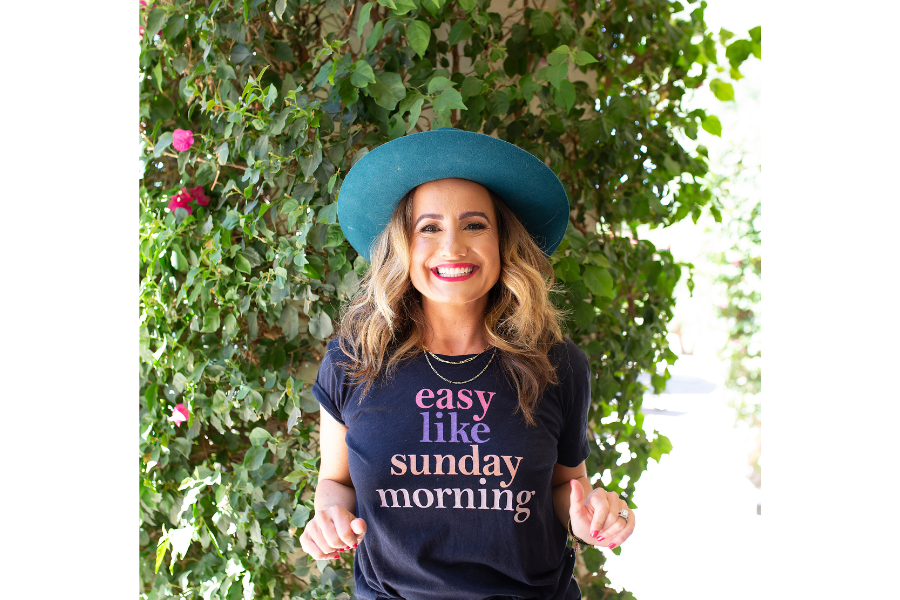 This sell-out situation can happen for you as a coach no matter what stage of business you're in.
Above all, this is what you'll need to do:

generate, track and follow-up with leads
make a daily habit of sales activities
build your sales system
master sales conversations
All of those steps above can lead to breaking up the feast-or-famine cycle and enjoying consistent, steady clients (and revenue) in your coaching business.
This is the whole point of my signature program Sales Success Lab™, where you'll build out your unique sales process and that allows you to reach your revenue and impact goals. It will help you attract, nurture and convert your leads just like AliceAnne did.
Is that something you want for yourself too?
To be forthright, AliceAnne paused her masterclass to get her selling system set up, organized, and perfected. Her hard work paid off. Now she can reap the rewards and be able to live out her business impact of helping women and children.
One final note, AliceAnne is an introvert. So if she can have fun with sales, you can too.
The bottom line is:
You have to make sales in your business, you cannot avoid it.
If you don't like sales, find a way to reframe your thoughts around it
Closing the Sale for Coaches:
Now, if you're struggling with the closing part of your sales conversations, my Closer Bundle is for you. This helps you with your sales conversations, handling objections, and your follow-up, all things I coached AliceAnne with.
Lead Tracking for Coaches:
But if you're saying, "Michelle, I'm just actually struggling, keeping track of my leads."
No problem, I have a gift for you today: my Pipeline Management Digital Course. If you're looking for a straightforward way to track this stuff, just create an Excel workbook, Google workbook, or even a little piece of paper. Don't make it complicated because whenever we complicate things in our business, it's tough to keep up with and I don't want that for you. So keep your system super, super simple.
Freebie: Get Instant Access to my Pipeline Management Training
This will help you track the discovery call metrics and not lose track of your leads … or leave money on the table!
I would love to know how this helps you show up confident, to sell, have fun, and make an impact not only with the people that you're going to serve but being able to impact your own life. Which means financial lifestyle, freedom, and living on your own terms. That is the dream of entrepreneurs, and I want that for you.
We can keep this conversation going over in my Facebook Group: Hello to Closed: High-Performance Strategies for Entrepreneurs
Until next time, friends, happy selling
Michelle Terpstra
Let's Connect on your Fave Social:
Instagram: @themichelleterpstra
TikTok: @themichelleterpstra
Facebook: @themichelleterpstra
YouTube: Sales for Breakfast with Michelle Terpstra
heart-centered coaches, consultants and service providers:
What if you could enroll more clients in the DMs, without the sleaze
so that you can finally book out your 1:1 services, high-ticket courses and group coaching programs