You're IN for
Pipeapalooza 2023! 🎉
Watch your inbox for more info and details to add to your calendar.

Ready to build relationships and sell through chat at scale?
Keep on scrolling to check out SalesySocial™
Your Next Big Client is Just a Chat Away!
By using SalesySocial™ Chat Management Platform, transform your content into engaging conversations and unlock the power of social selling.
Curious about how you can line up ten meetings this week?
See for Yourself!
✨AI Powered Features
Level up with our AI Integration! Craft persuasive templates and responses effortlessly.
✨Expert Pipeline, Sales and Copy Strategy Calls
Weekly coaching call included with sales legend, Michelle Terpstra
✨Access to Michelle's Sales Coaching Membership, Sales Success Lounge
Back-pocket on demand sales coaching, 12 NEW social media and email templates to drive sales conversations in the DM and book sales calls, plus access to over $3k in sales training courses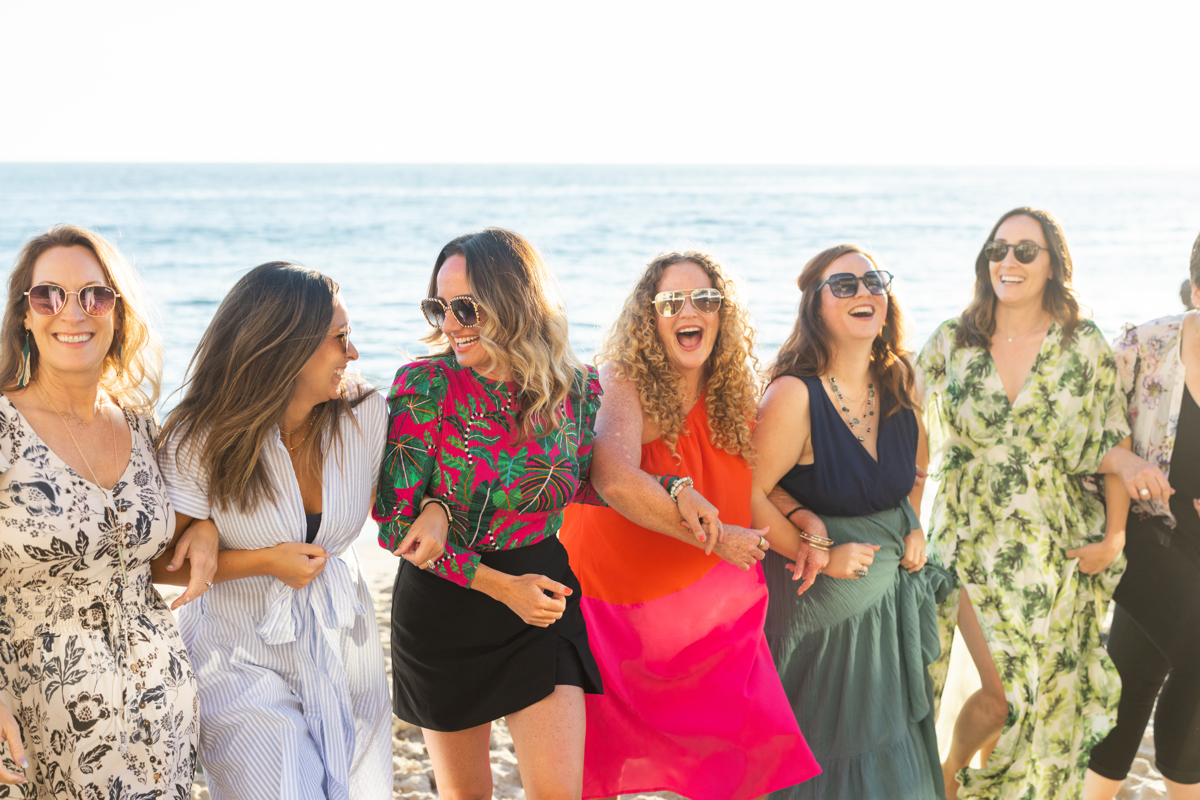 Say goodbye to feeling swamped, second-guessing your messages, or dreading rejection.
SalesySocial™ is redefining the definition of Salesy.
We champion authentic communication that resonates with you and your audience, ensuring every opportunity is approached with unshakeable confidence and undeniable class, maintaining brand integrity.
Nearly 50% of businesses fail in the first 5 years, and "not enough qualified leads" is a major reason.*
But we're on a mission! At SalesySocial™, we're fiercely committed to boosting the longevity and success of businesses everywhere through streamlined social selling.
Pack Your Pipeline With Highly Qualified Leads in Just 60 Minutes Per Day
Find new clients the way you want and import them from your favorite platforms!
WITH OUR CHROME EXTENSION...
Import leads directly from Facebook©, LinkedIn© or Instagram©. Other platforms available are Twitter ©, Pinterest©, TikTok, Skool©, Telegram ©, Discord©, Slack©.
Choose your future clients from friends lists, likes, messages, comments or group members in Facebook and add them to your lead list with one click!
GOODBYE TIME-CONSUMING SPREADSHEETS
Sell more, by adding more leads in less time
SalesySocial™ replaces the time consuming tasks like manual CRM data input. Import leads instantly, automate follow up and leverage conversation templates. What used to take 20 hours per week to manage in spreadsheets, now takes 5. Simple, direct and easy to execute!
From Likes to 'Hey, Let's Chat!'
Got peeps digging your posts? Pull 'em right in and start chatting directly!
RING, RING – IT'S OPPORTUNITY CALLING!
Wanna line up 50+ calls a month? Dive into social selling with us. And hey, building rapport? Piece of cake with our user-friendly Pipeline View. 😉📞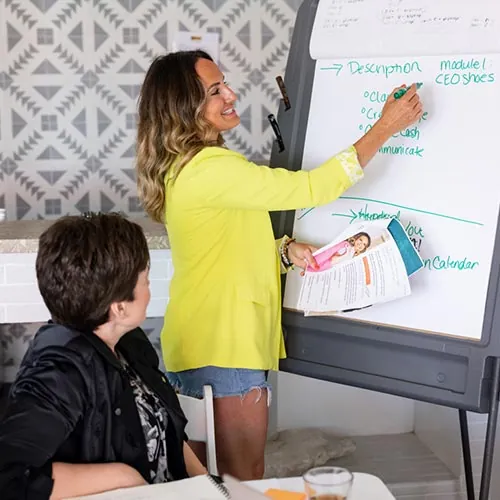 Whip Up Courses & Trainings Like a Pro!
Got some sales know-how to share? Stop repeating yourself during onboarding or using clunky Google Documents store approved messaging. Set up and stash your sales team's trainings and SOPs inside SalesySocial™ creating your company's own Sales University. 📚🎉
Sunday Sales Sizzle with SalesySocial™!
Tired of the same ol' sell-sell-sell? Time to shake things up!
Join thousands of other business bosses getting our free weekly newsletter. Dive deep into social media hacks, DM magic, and sales call secrets. Let's make every chat count! 🎉💌📲
Michelle Terpstra is the sales growth expert who makes it rain for startups.
She's the author of 'High-Performance Sales Habits,' founder of the Startup Sales Leadership Institute, and a sales maven who's powered over a thousand companies to smash their sales targets.
Michelle's secret sauce? Cultivating killer habits, creating rock-solid sales systems, and molding top-tier sales teams.
Her expertise has seen the spotlight in Shout Out LA!, Thrive Global, Medium, and a long list of premier business-focused podcasts too numerous to count.
She's even shared the stage with Chris Voss, the mastermind behind the bestseller "Never Split The Difference."
Michelle's mission with the Startup Sales Leadership Institute is simple but bold: to ignite a sales inferno in every startup, sparking a domino effect of success that resonates beyond each client.
She's not just your consultant; she's your co-pilot in the exhilarating journey of scaling sales.
She'll guide you in transforming from a salesperson into a sales leader and from a team builder to a dream builder.
When Michelle's in your corner, you're not just learning the art of selling but mastering the science of leadership and motivation.
Friends and clients fondly know her as the hype woman with a master plan, blending digital marketing, social selling, and transforming traditional sales tactics into a potent blend that enhances conversions.
Offstage, Michelle is a beach-lover, party host, travel enthusiast, wine aficionado, and shopaholic. She enjoys hot yoga sessions, rides on her Peloton, and lives for family adventures.
With Michelle, it's all about achieving balance, embracing challenges, and, most importantly, having fun on the journey.
What People are saying...
Some of the biggest names in the online biz space; Your Virtual Upline, Goodlife Institute, The Litt Factor, Allie Bjerk, The Free Mama Movement with Lauren Golden, Dr. Beth Westie, 7-Figure MSP, Women In Business, Dream Starters Publishing, Leading Ladies with AliceAnne Loftus.